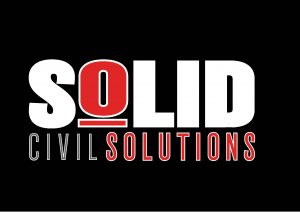 Solid Civil Solutions – Major Sponsor
Road Safety Infrastructure Improvements/ Upgrades
With the expanse of our road network and surrounding infrastructure across the state, we offer clients capabilities in the improvement of these valuable assets covering re construction of vehicle refuge bays and emergency hardstands on our road network, shoulder widenings, signage upgrades, safety barrier installations, refreshment of line marking, clean out and removal of spoil and debris from kerbing, reshape and alignment of swale drains, reinstate verges and installation of rub rail and poly buffer end treatments to protect motorcyclists.
Subdivision Construction
Working across several large urban housing and commercial developments in the state, our reputation has grown rapidly in this sector by offering clients a more reliable and tailored service with plant utilisation predominately for detail and finishing elements. In conjunction, we offer capability in drainage and all forms of concrete construction to complement our unique service.
Contact:
Phone: o416 277 540
Email: solidcivilsolutions@gmail.com
McDonalds Leopold – Major Sponsor
Back in 1971, McDonald's opened its first restaurant in a Sydney suburb called Yagoona. Today there are over 900 restaurants across Australia and they employ around 90,000 people.
With more than one million customers visting their restaurants every day, McDonald's makes it a priority to maintain your trust and integrity. To do this we make sure our customers and employees receive the respect they deserve. Through honesty, hard work and outstanding quality, service, cleanliness and value (QSC&V) we make sure that our restaurants are up to the standard you deserve.
Opening Hours:
Sun –  24 hours
Mon –  24 hours
Tue –  24 hours
Wed – 24 hours
Thur – 24 hours
Frid –  24 hours

McHenry Partners
McHenry Partners is a pro-active expert small business Geelong accounting, taxation (tax accountants) and consulting firm focused on helping business owners succeed in building profitable and valuable businesses. We also help our clients create wealth through a range of personal investments.
Unlike traditional Geelong accounting firms, we offer you more than just xero accounting, bookkeeping and tax compliance services. While we recognise the importance of compliance, our passion is helping you maximize the financial efficiency of your business – so you can earn more while working less.
Website: http://www.mchenry.com.au/
Ph: 1300 789 844
Fax: (03) 5221 7425
Email: admin@mchenry.com.au
Address: Level 1, 51 Yarra Street, Geelong VIC 3220
Facebook: https://www.facebook.com/McHenry-Partners-Accountants-Business-Advisors-Melbourne-Geelong-359378634252/?fref=nf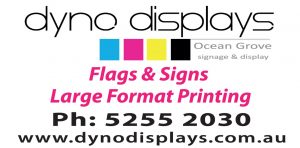 Dyno Displays
Large format digital printer based in Geelong.
Suppliers of:
Portable banner stands both rotating and pull-up
Large format digital printing
Mounting and Laminating
Light Boxes and display picture frames
Website: http://www.dynodisplays.com.au/Home.html
Ph: 03 5255 2030
Email: dynodisplay@ozemail.com.au
Address: 53 Marlin Drive Ocean Grove, Victoria 3226
Chris Van Wanrooy Painting
Ph: 0407 207 477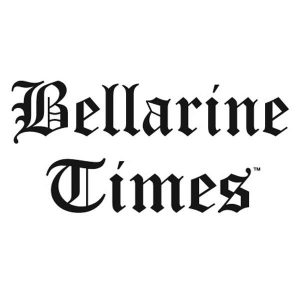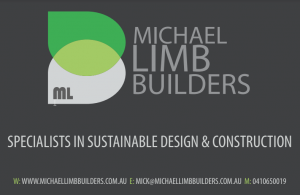 Michael Limb Builders
Michael Limb Builders offer a comprehensive building service for clients ranging from custom design and construct packages, Interior Design assistance to the construction of architecturally designed new homes, renovations and extensions.
Each individual client's wants, needs and dreams are collated with the very latest sustainable technology, materials and passive solar designs to create sustainable homes with exceptional craftsmanship.
Website: http://michaellimbbuilders.com.au/
Ph: 04 1065 0019
Email: mick@michaellimbbuilders.com.au
Facebook: https://www.facebook.com/MichaelLimbBuilders/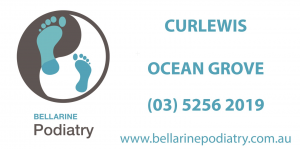 Bellarine Podiatry
Bellarine Podiatry provide superior preventative and restorative podiatric care in a patient centered environment. Bellarine Podiatry will use state of the art technology and evidence based practice to diagnose and manage your condition.
Website: https://bellarinepodiatry.com.au/
Ph: 03 5256 2019
Email: reception@bellarinepodiatry.com.au
Ocean Grove Clinic: 260 Thacker Street, Ocean Grove, VIC 3226
Curlewis Clinic: Shop 8, Curlewis Shopping Centre, 90 Centennial Blvd, Curlewis, VIC 3222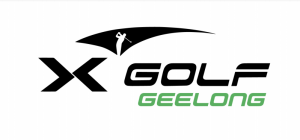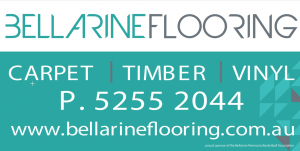 Bellarine Flooring
Owned and operated by local couple Adam and Dahna Little, at Bellarine Flooring they are dedicated to making your carpet, timber or vinyl choice easier. With the largest carpet and flooring showroom in the Bellarine Peninsula, located in Ocean Grove, Bellarine Flooring offer personalised service and competitive pricing to Bellarine residents, builders and tradespeople.
Website: https://www.bellarineflooring.com.au/
Ph: 03 5395 5013
Address: 9 Sykes Pl, Ocean Grove VIC 3226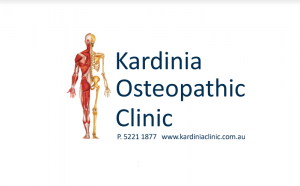 Pinnacle Data & Electrical Services
With extensive experience in climate control including refrigerated systems and hydronic heating, appliance repairs, home A/V media systems and general electrical wiring, choose the PINNACLE difference for your next project!
Pinnacle Data & Electrical Services bring you the best in customer service, design and after sales support ensuring you get the Pinnacle difference for all your electrical, data and climate control needs.
Website: www.pinnacledes.com.au
Ph: 0438 525 014
Email: info@pinnacledes.com.au
Facebook: https://www.facebook.com/pinnacledes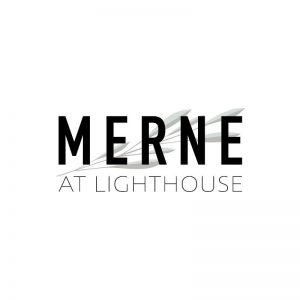 Merne At Lighthouse
Merne at Lighthouse is located in the middle of the Bellarine Peninsula. With a thriving olive grove and emerging vineyards, Merne at Lighthouse has panoramic views that are unsurpassed. The venue is ideal for weddings and functions, offering a contemporary Australian dining experience.
Merne At Lighthouse have won multiple awards for their customer service, their menu as well as their cellar of local wine and beer.
Website: https://www.merne.com.au/
Ph: (03) 5251 5541
Email: info@merne.com.au
GJ Gardner Homes Geelong
Owned and operated by Rohan Smith and Paul Del Gallo, GJ Gardner Homes Geelong provide an extensive selection of new home plans, display home that are available for you to explore.
GJ Gardner Homes Geelong pride themselves on the ability to deliver innovative new homes in line with up and coming design trends, sustainability and community development, making them the most forward thinking builders in Geelong.
Website: https://www.gjgardner.com.au/geelong-home-builders
Ph: 03 5221 1447
Address: 228 Moorabool St, Geelong, Vic  3220
Facebook: https://www.facebook.com/gjgardnergeelong/

Bellarine Bakehouse
Bellarine Bake House is a special bakery cafe with a relaxed atmosphere and full menu including house specialties with superb coffee. We offer quality handmade pies, sausage rolls, cup cakes, cakes, slices and tarts.
All of our menu offerings in our Café are handmade by our chef in house.  Our chef sources the freshest quality ingredients to ensure your experience here is one you will remember – come in  and try us for breakfast of lunch.  A full catering menu is available as well as a wholesale price list. There are gift hampers as well as special occasion products that can be customised to your order.
Website: https://bellarinebakehouse.com.au/index.php?st=c6d0dd8aa35b5f6e282e0430e64000c1
Ph: 0450 523 860
Address: 25-29 Bellarine Hwy, Newcomb VIC 3219
Facebook: https://www.facebook.com/bellarinebakehouse